Professional and Guaranteed
Squirrel Removal Service By
The Exterminators Inc.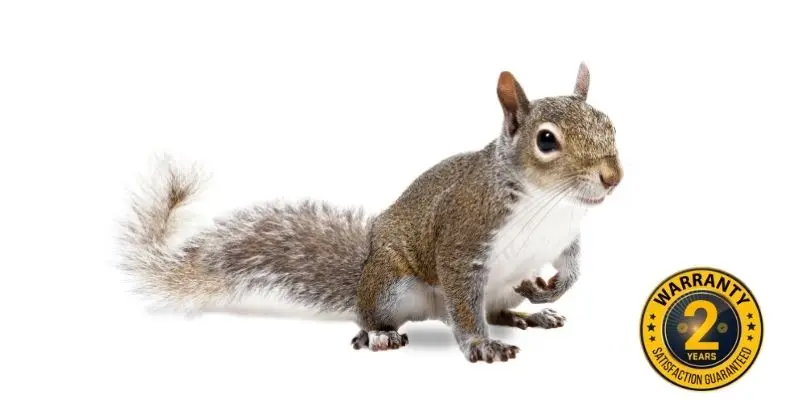 2 YEARS WARRANTY ON OUR WORK
HUMANE & PROFESSIONAL SERVICE SATISFACTION GUARANTEED.
Raccoon Removal, Squirrel Removal, Skunk Removal services are covered. All our professional and affordable services including exclusion services are backed by a guarantee and a 2-year warranty. If animals break in through our work during the warranty period we return to rectify the situation at no additional charge.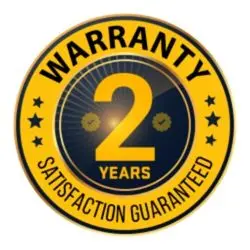 Effective and professional squirrel control removal at affordable rates in Bolton. We are fully insured and trained wildlife control specialists that remove squirrels from private and commercial properties. Our technicians are full equipped to make sure they are prepared for everything. Squirrels enter by tearing soffits, chewing roof vents, or chewing the drip edge at the overhang behind the gutter. They also climb inside chimneys or find their way in through an outside wall vent.  We remove squirrel with one-way doors. They allow the animals to exit but not re-enter. When squirrels leave the attic we return, remove the door and seal things up permanently so no other animal can re-enter. All our squirrel removals are covered by a 2-year warranty and performed by insured technicians. We will return if squirrels do the same for no additional cost.  For more information, call 647-578-7949
CALL US TODAY AND OUR LICENSED AND TRAINED PROFESSIONALS WILL SOON BE AT YOUR DOORSTEP WITH A GUARANTEED SOLUTION.
All our technicians are seasoned experts and can determine and locate weak spots around the premises through a full exterior inspection. We carefully look for entry-points that can be breached by squirrels and present our findings to the property owner.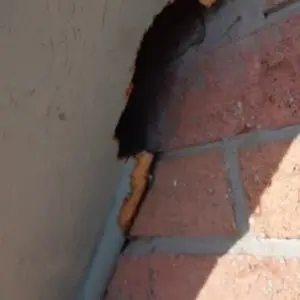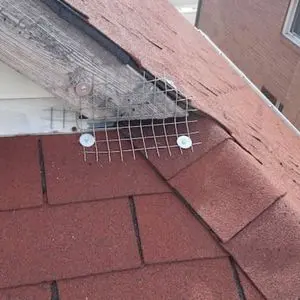 Once entry-points are found, we install a 'One-Way Door'. The contraption allows the squirrel to exit the property but not re-enter. Squirrels will leave the property in a few days after the installment of the door. This guarantees a safe and humane way to eradicate squirrel presence.
After the squirrels take their leave, our technicians will then seal the entry-points with galvanized steel mesh to prevent another invasion from happening. This also ensures that other types of wildlife cannot exploit the same entry-points. We will also recommend strengthening other areas of the property as well.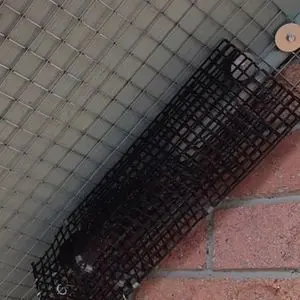 What You Need to Know About Squirrels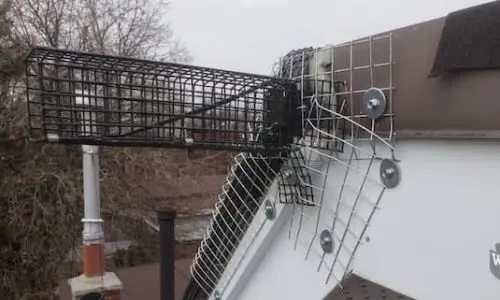 Squirrels are rodents that will exploit weak points around the property. Squirrels are active during the early hours of the day and early hours of the evening. They will make these noticeable pitter-patter noises, chewing, and gnawing. Squirrels can chew through most materials on your roof, and they do so often so that they can nest in attics. Squirrels can chew through siding, shingles, roof plywood, drip edges, and roof vents. These are all areas that we will be looking at closely when conducting our inspection. Once inside the attic the animals can contaminate the insulation, creating tunnels, or compressing it reducing its insulating capacity. They will also urinate and defecate inside leading to further issues. Squirrels are also known to chew on electrical wires with potentially significant consequences. Attic inspections are not a necessary part of the squirrel removal process, but we can gladly perform one at small additional charge. Ask us about our attic inspection services.
Squirrels Proofing Solutions
Technicians at Squirrel Control Bolton use the best materials to proof your property against squirrel break-ins. They will use thick galvanized steel mesh, heavy gauge flashing, and we have the knowledge to provide people with custom solutions unique to your case. We can squirrel proof roof vents, gable vents, drip edges, soffits, ridge vents, wall vents, chimneys and more.


Guaranteed Squirrel Removal Services
Experienced and qualified wildlife removal professionals will remove your squirrels from your property no matter the scope of your infestation. They have the tools, the skills, and the dedication to make it all happen just like we keep doing for the thousands of customers that we have already helped. Our squirrel removal service is backed with a 6-month service warranty. If the squirrels return, we return for no additional cost. Call 647-578-7949