Professional and Guaranteed
Raccoon Removal Service By
The Exterminators Inc.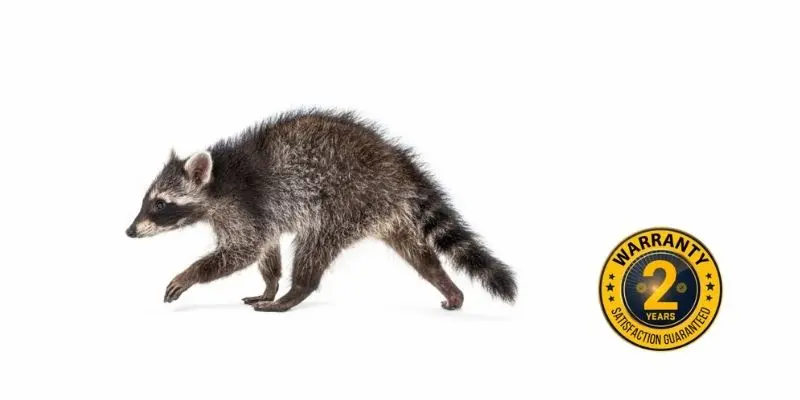 2 YEARS WARRANTY ON OUR WORK
HUMANE & PROFESSIONAL SERVICE SATISFACTION GUARANTEED.
Raccoon Removal, Squirrel Removal, Skunk Removal services are covered. All our professional and affordable services including exclusion services are backed by a guarantee and a 2-year warranty. If animals break in through our work during the warranty period we return to rectify the situation at no additional charge.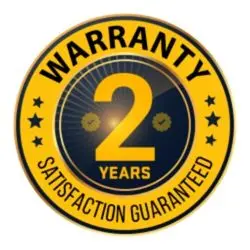 Raccoon enters the interior by tearing open soffits and drip edges, and underneath decks. To remove raccoons, our technicians use the One-Way Door. It leads the animal out and ensures that it cannot re-enter. When raccoons leave the property, we come back, remove the One-Way Door, and seal the entry point, so no other animals exploit it in the future.
Raccoons often enter the interior by tearing up the soffit, shingles and drip edges, or break in underneath decks. To properly remove the raccoons, the technician uses the one-way door to lead out the animal so that it cannot re-enter again. Once the raccoon leaves the property the technician comes back for another visit and seals the entry point for a complete seal of the property. All our exclusion work is backed up with a 2-year service warranty. If raccoons return, we will too for no additional fee. Call 647-578-7949
CALL US TODAY AND OUR LICENSED AND TRAINED PROFESSIONALS WILL SOON BE AT YOUR DOORSTEP WITH A GUARANTEED SOLUTION.
The inspection is one of the most important steps of the raccoon removal process and is included in the price of the service. The inspection is important because it allows the technicians to better understand the situation and where they broke in from. This will also help the technicians seek out vulnerabilities that can be exploited by other animals. The technician carefully inspects the ground and roof level of the entire properly. In the end, the technician will detail their findings, compile a report, and inform the property owner of what work needs to be done.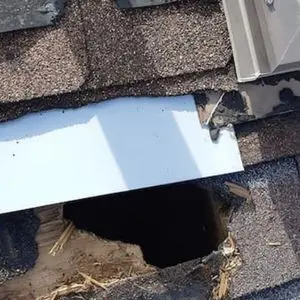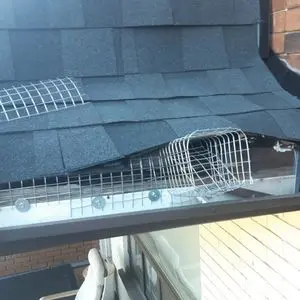 To remove the raccoon from the property, the technician will install a one-way door directly on the entry point. It will allow the raccoon to exit, but not re-enter ever again. This can take a few days for the raccoon to leave for water or food. 
We install the one-way entry point and seal any other entry points to prevent exploitation. We use robust quality animal proofing materials, steel meshing and thick gauge steel flashing to keep the raccoons locked out. We come back and remove the one-way door and seal that as well.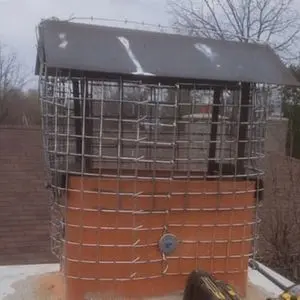 What You Need to Know About Raccoons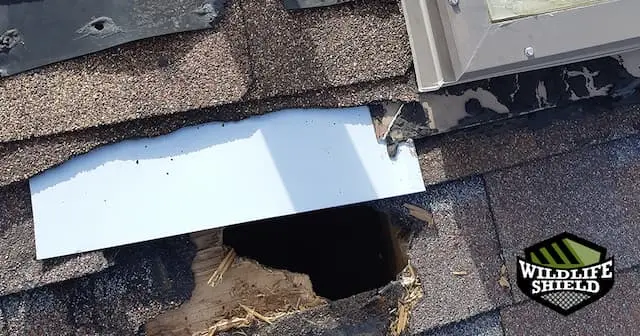 Raccoons are one of the most successful wildlife animals in the urban landscape and they have most of this to thank to their extremely dextrous hands which are hyper-sensitive. These hands often resemble human hands in that they have fingers and thumbs as well. They are able to complete complicated tasks that are out of reach for other animals such as manipulating objects like opening doors, twisting handles, and even opening up garbage bins.
 All of this is possible for a human, but is equally possible for a raccoon as well, and this is what makes the raccoon so threatening to human urban life because it can easily disrupt the way people can live in peace. Raccoons flock to urban areas for mainly three reasons and these are food, water, and shelter. All of which are present in every modern home that you can find in the Bolton. Raccoons mainly feast on insects, amphibians, vegetables, and fruits. They do not shy from any food, and this is why they are known as omnivores because they will eat everything, they can get their hands on.
They are not only a threat to the interior of the house, but also a very threat to your yard and the aesthetics of it! Raccoons often sniff around your lawn to look for grubs. These are tasty treats that raccoons can't stay away from. The result? Tiny potholes in the ground everywhere and trampled vegetation and flowers as well.
To properly take care of these urban menaces, is to hire a wildlife control expert that has all the qualifications and the tools needed to get rid of the raccoon in no time. Professionals are very well aware of what attracts raccoons to properties and can employ the right countermeasures to get rid of them.
Raccoon Proofing Solutions
Our specialists know what materials work best. We use durable materials such as aluminum flashing, thick galvanized steel mesh, and know-how to produce custom-tailored solutions. We can proof attics, sheds, soffits, roof vents, chimneys and more. 


Guaranteed Raccoon Removal Services
Whether a raccoon is on your property on inside of your home, we can easily remove it with proven countermeasures in place that have helped countless of people throughout Bolton get rid of their raccoons. We have professional and insured pest control specialists that have the tools available to take care of your break-in. Our raccoon service is backed up with a 2-year service warranty. If raccoons return, we will too at no additional cost. Call 647-578-7949