Bed Bug Exterminator Bolton
Professional and Guaranteed
Bed Bug Exterminations By
The Exterminators Inc.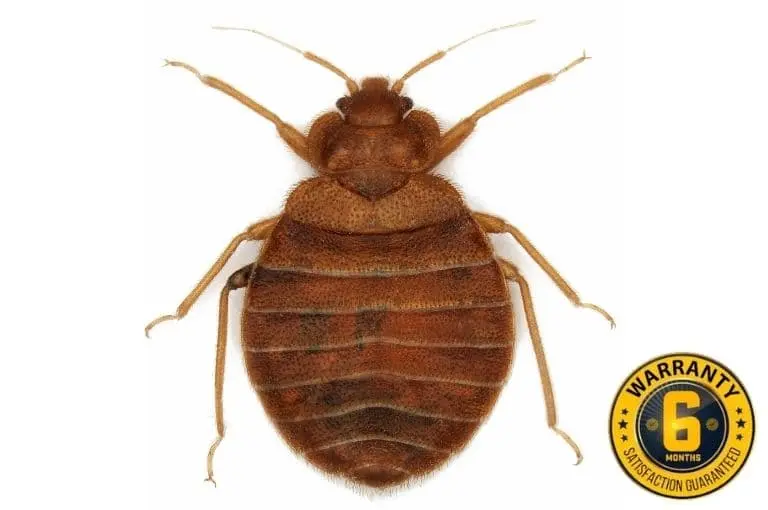 WE TAKE PRIDE IN OUR WORK AND SEE EVERY JOB THROUGH. IF MICE RETURN WITHIN THE CONTRACTUAL PERIOD SO WILL WE.
If contractual pests return following service and within the guarantee and warranty period we will return at no additional cost. We work hard on keeping our customers free from Bed Bugs. We guarantee every service and provide extensive warranties to make sure mouse are gone and our customers are happy. Call The Exterminators Inc. for bed bug control services in Bolton.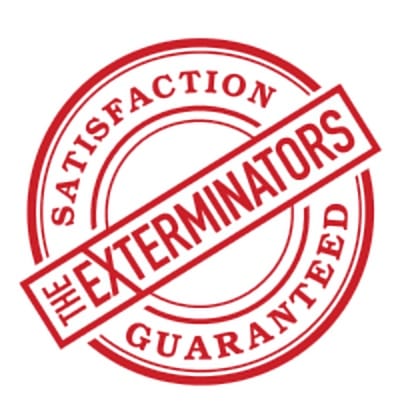 Guaranteed, effective, and reliable bed bug control treatment in Bolton. Done by fully licensed and insured professionals. We take full control of your bed bug infestation and put an end to it using successful methods through chemical and heat treatments. We get rid of bed bugs using a multi-step approach that involves inspection, assessment, planning, and finally extermination. Residual effects from chemical pesticides continue to affect the population for weeks and extinguish the infestation over time. We use baseboard sprays throughout the entire interior and use cracks and crevice applications to eliminate bedbug presence to flush out unseen bed bugs. Bed bugs are highly problematic insects that strike at night when people are fast asleep. They leave people with bites, blisters, and bumps. Bed bug infestations start from the outsize by being brought in. They come with infested clothes, luggage, furniture, carpets, boxes, and much more! This is why caution is advised. We get rid of your infestation as soon as possible. Our bed bug services are covered with a 6-month service warranty. If the bed bugs return, we return for no additional cost. Call 647-578-7949
CALL US TODAY AND OUR LICENSED AND TRAINED PROFESSIONALS WILL SOON BE AT YOUR DOORSTEP WITH A GUARANTEED SOLUTION.
Preparation is important and does not require much of the customer's time and effort. We will send detailed instructions prior to the technician's arrival for the inspection and the treatments.  All we ask is to remove and wash linens, wash clothes, and put them in plastic bags, and to tidy up living spaces and bedrooms for easy access for our technicians so they can apply their treatments.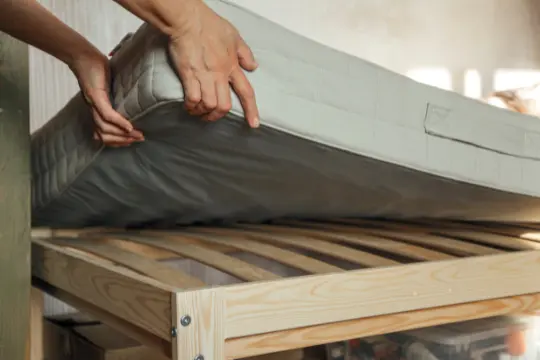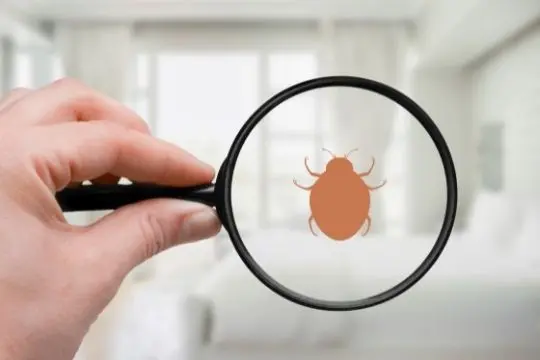 To get a complete picture of the severity, scale, and understanding of the bed bug infestation, technicians will conduct an interior inspection to detect, locate, and identify hot spots and levels of highest activity. They will search the property thoroughly and comb through each room individually to look for signs, traces, and indications. Technicians have everything at hand to perform the inspection. Once the inspection is complete, technicians will report their findings, prepare a plan-of-action for effective countermeasures, and move on to extermination on the same day
A combination of treatments and pesticides are needed to disrupt the life cycle of bed bugs at various stages. Exterminators use a combination of heat treatments and pesticides to make sure every and each bed bug is targeted. Our extermination just needs 2 visits. The 2nd visit takes 2-3 weeks place after the first visit. We finish the 2nd and last visit with a full-coverage baseboard spray.  We plan accordingly and strike accordingly for the best results. A vacancy is also needed for a few hours during treatment.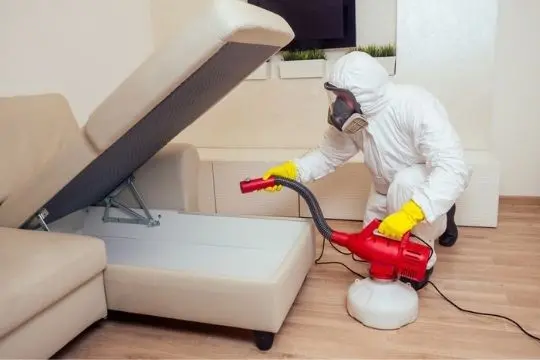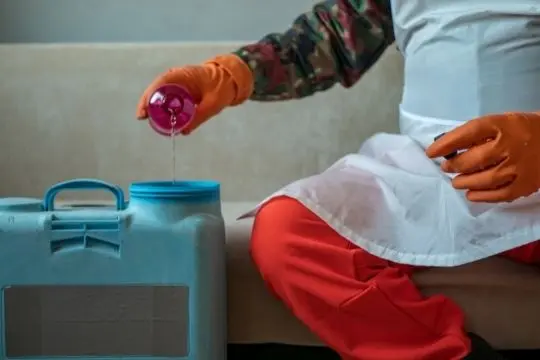 Pesticides are an effective way to get rid of bed bugs. Technicians know the appropriate usage of each pesticide to bring the best results. During treatment dusts, liquids, and aerosols pesticides are utilized. Dusts for wall voids and electrical outlets, aerosols to apply in cracks and crevices, and liquids for spot treatment. These treatments make up for a powerful counterattack that no bed bug can survive.
Bed bugs are not heat resistant. We primarily use steam to destroy unhatched eggs since they can be resistant to chemical treatment. Technicians use steam at a continuous temperature that they are not bound to survive. It's non-toxic, effective, and guaranteed.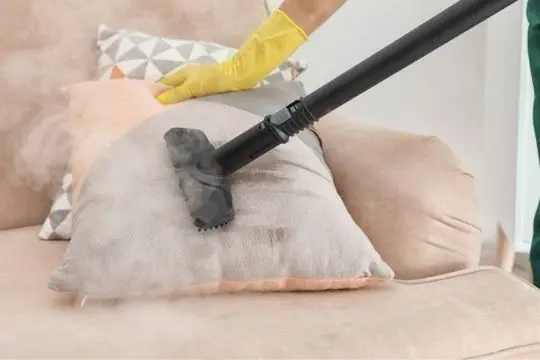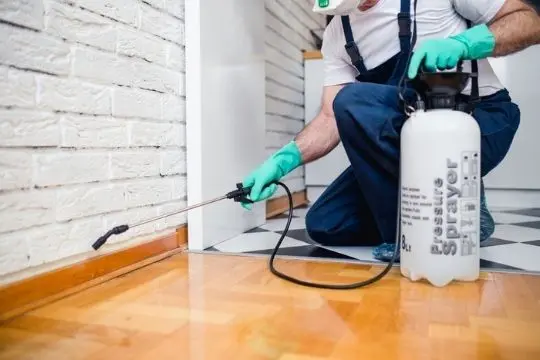 Making sure bed bugs don't come back depends on how well you prepare and prevent. Bed bugs can come in the house several ways by being brought inside. They come through infested furniture, luggage, and even on clothes. Before brining something in, do a quick check to avoid reinfestation.
Bed bug bites are not a great start of the day. They can sting, itch, and turn into rashes. Bites are the first thing that indicate a bed bug presence since they feed off of human blood. Another sign is seeing a brown, black, red streak on your mattress, or a combination. This indicates an active infestation and professional intervention is needed. Call 647-578-7949 to ask about our bed bug services.
Bed bugs are wherever you are, and they are never far. They hide in couches, in between the seams of mattresses, carpets, furniture, and more. Bed bugs are often brought in and that is how an infestation usually starts. If you feel that you have a bed bug infestation, let us know and we will address your questions.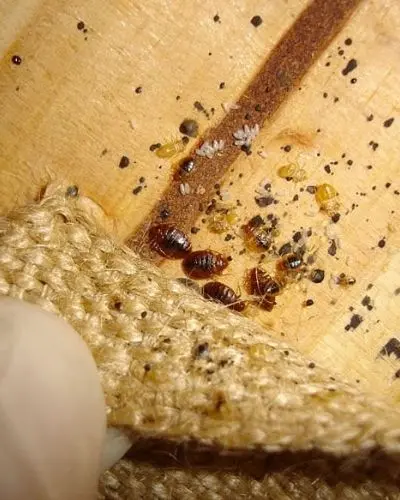 Because our treatments work and continue to work for the thousands that hire us in Mississauga. We have a dedicate and passionate team of licensed and fully insured exterminators ready to take on your infestation with the right tools and treatments to be and stay bed bug-free. All our work is covered with a 6-month service warranty. Have questions or need to hire us? Call 647-578-7949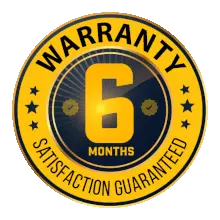 Professional Bed Bug Control in Bolton
Whether it is an ongoing or a recent bed bug infestation, we have the solution for it to get rid of them once and for all! We have access to potent commercial-grade pesticides and heat treatments that are guaranteed to flush out bed bugs within the entire property! Our talented crew is all licensed and insured to provide you with unmatched quality at competitive rates. Bed bug services at Bed Bug Control Bolton are all backed with a 6-month service warranty. We come back, if bed bugs come back for no additional cost. Call 647-578-7949